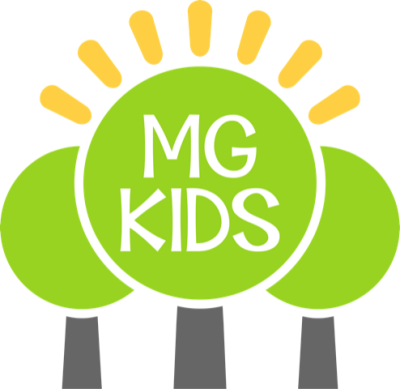 Myrtle Grove Kids partners with parents to create a safe place where kids can meet Jesus & experience His love.
At Myrtle Grove Kids, we help kids to:
know & love God's Word
develop healthy lifestyles & relationships
know & experience who God is and What He does
Ages & Locations
Sprouts: Birth-Pre K
This is where it all begins. Our goal is far more than childcare on Sunday mornings. We teach our littlest ones the basic truths of who God is, making a lasting impression on the heart of each child. In everything we do, from rocking babies to leading 5 year olds in songs, we are intentional about teaching the children about our great God. When our children move up to first grade, they know without a doubt these basic truths:
God Made Me
God Loves Me
Jesus Wants to be My Friend Forever
Location: Office wing hallway, adjacent to the sanctuary.
Rise kids: Kindergarten-5th Grade
As children begin elementary school, they jump into a whole new world filled with exciting possibilities, discoveries, and challenges. At Rise, kids learn about who God is and what He does in ways that are tangible and applicable to their everyday lives. We believe that it isn't enough for a child to know about God—they must know HIM. Everything we do at Rise including the games we play, our worship and the Bible-based lessons, is designed to engage every child and help them establish a friendship with God that will last their entire lives. Our main values are:
God is in a Good Mood
Jesus Blood Paid for Everything
I Am Important
The Bible is God's Word and Everything in it is True
Nothing is Impossible
Location: The Next Gen. room in the office wing hallway, through the double doors
Safety and Security
Check in: When you check your child in, you will receive a parent security tag with a unique number / letter combination. You must present this tag in order to pick up your child.
Staff & Volunteers: Only staff and volunteers who have been thoroughly trained and have cleared a background check are allowed in our classrooms.
Health and Wellness
Allergies & Special Needs: Your child's well being is our top priority here at Myrtle Grove Kids. To ensure that we can provide the best care possible, please notify us of ALL allergies, medical conditions, or behavioral special needs.
Our aim is to create an atmosphere where each child can thrive in our classrooms at all times. If your child has specific needs, we will do our best to provide individualized care and additional resources.
Wellness Policy
In order to keep everyone happy and healthy, we ask that children showing any sign of fever, vomiting, diarrhea, or other contagious illnesses be symptom-free for at least 24 hours before joining any of our classes.
Social Media
Follow us online: Instagram @MyrtleGroveKids or Facebook @MyrtleGroveKids